MB0 Fixed Square Bath Screen
Description
This striking Fixed Square Bath Screen with 6mm toughened safety glass is the latest addition to our exciting bath screen range. With a fusion of minimalistic clean lines and watertight practicality, the MB0 is a show stopping bath screen that deserves all the plaudits it has received.
Features
Frameless screen
1500mm high
6mm toughened safety glass
Lifetime guarantee
Reversible
Bright chrome finish



Bath Screen
| ORDER CODE | Tray Size | Glass Type | Price (Incl VAT) | Price (Excl VAT) | |
| --- | --- | --- | --- | --- | --- |
| MB0 | | Standard Clear | | £159.92 | |


Note:
Left-handed enclosures open to the left, right-handed enclosures to the right.
All of our trays are reversible, bar our offset quadrants.
Crosslings Newcastle
AddressIndustry Road, Newcastle upon Tyne
CountyNewcastle
Post codeNE6 5XA
R & S Designs
AddressCarr Wood Rd, Glasshoughton,
CountyCastleford
Post codeWF10 4SB
Just Tiles Ltd (Harpenden)
AddressUnit D, 44 - 46 Coldharbour Lane, Harpenden, Herts.
CountyHertfordshire
Post codeAL5 4UN
J & W McCall Supplies (NI) Ltd
Address10 Dundrum Rd, Clough, Downpatrick, Co. Down
CountyDownpatrick
Post codeBT30 8SN
J & W McCall Supplies (NI) Ltd (Portadown)
Address81 Mullantine Road, Portadown, Armagh
CountyPortadown
Post codeBT62 4EH
J & W McCall (Carryduff)
Address14A Ballynahinch Road, Carryduff, Down
CountyCarryduff
Post codeBT8 8DN
Active Kitchens and Bathrooms
AddressUnit 1, Stanier Road, Portemarsh Industrial Estate, Calne , Wiltshire SN11 9PX
CountyWiltshire
Post codeSN11 9PX
City plumbing Ltd and City Bathrooms
Address11 Raven Rd, London
CountyLondon
Post codeE181HB
J&B's Plumbing & Heating Blandford
AddressUnit 25B, Sunrise Business Park, Higher Shaftesbury Rd, Blandford Forum DT11 8ST, United Kingdom
CountyBlandford
Post codeDT11 8ST
J&B's Plumbing & Heating Branksome
Address4 Yarmouth Rd, Branksome, Poole BH12 1JN, United Kingdom
CountyBranksome
Post codePoole BH12 1JN
J&B's Plumbing & Heating Weymouth
Address14 Albany Rd, Granby Industrial Estate, Weymouth DT4 9TH, United Kingdom
CountyWeymouth
Post codeDT4 9TH
J&B's Plumbing & Heating Suppliers Ringwood
AddressUnit 2, Endeavour Park, Crow Arch Ln, Ringwood BH24 1SF, United Kingdom
CountyRingwood
Post codeBH24 1SF
MKM Gloucester
AddressNewent Business Park, Newent GL18 1DZ, United Kingdom
CountyNewent
Post codeGL18 1DZ
C&W Berry
Address262 Golden Hill Ln
CountyLeyland
Post codePR25 2YH
Eurotiles & Bathrooms
AddressUnit F, Brookside Avenue Brookside Trading Estate, Rustington
CountyWest Sussex
Post codeBN16 3LF
Aston Designs
Address14 St John St
CountyNewport Pagnell
Post codeMK16 8HJ
Tiverton Kitchen Bathroom & Tile Centre Ltd
Address10 High Street
CountyCrediton
Post codeEX17 3AE
Clive Allen & Sons Bathrooms
Address1283 London Rd, Alvaston, Derby, United Kingdom
CountyDerby
Post codeDE24 8QN
G&M Plumbing & Heating Ltd
AddressUnit 3, 91 London Road, Copford Colchester
CountyEssex
Post codeCO6 1LG
MKM Building Supplies (Bromsgrove) Ltd
AddressUnit 1, Buntsford Drive, Bromsgrove, Worcestershire
CountyBirmingham
Post codeB60 3AJ
W H Horton (Tamworth) Ltd
Address151 Kettlebrook Road, Tamworth
CountyTamworth
Post codeB77 1AG
Planet BBK (Perth)
AddressRuthvenfield Road, Inveralmond Industrial Estate
CountyPerth
Post codePH1 3EE
MKM Building Supplies (Newbury)
AddressHambridge Road
CountyNewbury
Post codeRG145UP
Windsor Bathrooms (Bradford)
AddressYorkshire ,121 City Road
CountyBradford
Post codeBD88JR
The perfect fit shower tray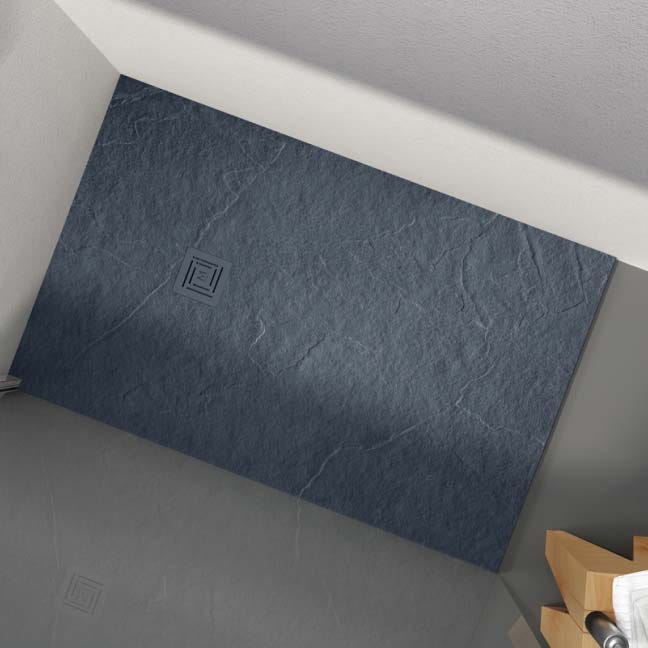 Complete your enclosure with a shower tray designed to fit
Choose from our luxurious handcrafted Truestone slate trays in a choice of designer colours or minimalist and ultra slim Level 25 trays to add a contemporary feel to any bathroom.


STYLISH storage & Grab rail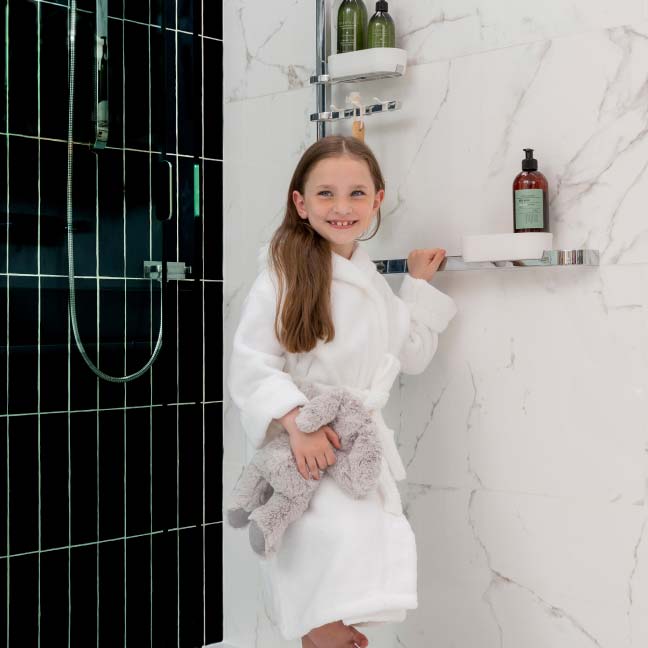 revo, the most stylish grab rail on the market
revo answers your call for a premium safety and storage rail to address the real needs of a growing and changing family. Configure revo to suit your family's present and future needs.