Merlyn Black Fixed Square Bath Screen
Description
The MERLYN fixed panel black bath screen is the ultimate in simplicity and style. The industrial inspired anodised matt black frame on this bath shower screen finish stylishly compliments the multi-functional bathroom, ensuring that every bathroom can be on-trend with a black frame shower screen.
Features
Minimalist frameless design
8mm toughened safety glass
Lifetime guarantee
Anodised matt black profiles
Reversible
Information
Warranty terms and conditions

To show our utmost confidence in the quality of our products we offer the MERLYN Lifetime Guarantee.

To avail of the lifetime guarantee please register your product within 28 days of purchase and you will be issued of a guarantee number which you need to keep – register for your Guarantee online here.

Note: If you do not have an email address then please post in a copy of your proof of purchase with your personal details and our customer care team will register your product for you. Send to MERLYN, Unit 8 Purcellsinch Industrial Estate, Old Dublin Road, Kilkenny, R95 HP71, Ireland.

*some exclusions may apply

Care instructions

Atleast once per week give your shower some TLC. Use a microfiber cloth, add some hot water to clean the glass, then wring the cloth out tight and wipe down glass (and don't forget to dry) – no cleaning product needed. The tray should be cleaned regularly with hot soapy water and a soft cloth / soft brush and then dried off. Do not use scourers, abrasives or chemical cleaners. The use of hydrochloric acid in any ratio should not be used as this may discolour the tray surface.

Sustainability

MERLYN is committed to corporate responsibility and sustainability. We believe that our business can and should do things to promote a positive influence in matters that improve the world. We seek to manufacture and supply all our products in a sustainable way.

MERLYN's next steps

Waste prevention and reduction

We are committed to reducing and preventing the production of waste in our offices and business operations and have introduced new targets and policies to deliver on this goal.

Packaging

In 2021, we set out to eliminate single use plastics from our product packaging. To achieve this, a new packaging design was developed and implemented across all new product ranges including Sleek and Revo.
Moving forward, MERLYN will ensure all new products introduced to the market will use the new packaging design and eliminate single use plastics from the supply chain.

ISO 14001

MERLYN is committed to reducing the impact of all its operations and activities on the environment. MERLYN has been accredited by BSI to ISO 14001 Environmental Management Systems since 2018 and the company is audited twice annually by BSI to ensure that the systems, we have in place conform to the very high and exacting standards outlined in ISO 14001.
The company has ensured that the processes in place are continuously monitored and improved to maintain and exceed accreditation every year.

Product Questions

Product Questions

Pink ribbon foundation

Pink Ribbon Foundation

Did you know the shower is considered the ideal place to check for breast lumps or changes in our breasts? That's why MERLYN are proud to partner with the Pink Ribbon Foundation to educate our customers about why breast self examination is so important, and to fundraise for this worthy cause.

What should you look out for?

The shower is the best place to check regularly for breast abnormalities.

Breasts come in various shapes and sizes and your breasts can change with age and vary at different times of the month. Knowing your breasts and what is normal for you is important as it will make it easier to spot any unusual changes. Knowing about breast cancer signs and symptoms can help you to understand what changes to look for and if you do spot anything unusual, you should get checked out by your doctor. Check all parts of your breasts and armpits up to your collarbone.

Join the fight against Breast Cancer

To raise awareness about self check, MERLYN are donating £25 from the sale of every Arysto X shower enclosure to The Pink Ribbon Foundation.

This is in additon to numerous other fundraising activities across the year. Keep an eye on our socials for more!
Bath Screen
| ORDER CODE | Glass Type | Price (Incl VAT) | Price (Excl VAT) | |
| --- | --- | --- | --- | --- |
| BLKMB0 | Standard Clear | | £294.49 | |


Note:
Left-handed enclosures open to the left, right-handed enclosures to the right.
All of our trays are reversible, bar our offset quadrants.
The perfect fit shower tray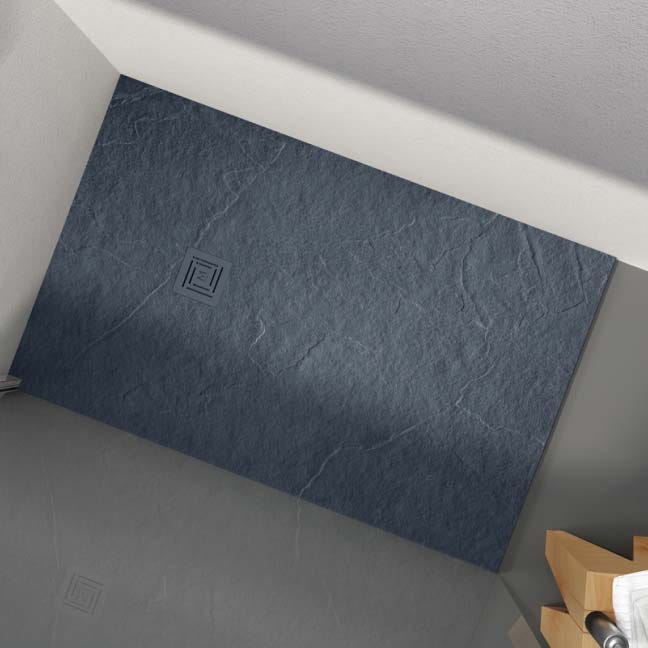 Complete your enclosure with a shower tray designed to fit
Choose from our luxurious handcrafted Truestone slate trays in a choice of designer colours or minimalist and ultra slim Level 25 trays to add a contemporary feel to any bathroom.


STYLISH storage & Grab rail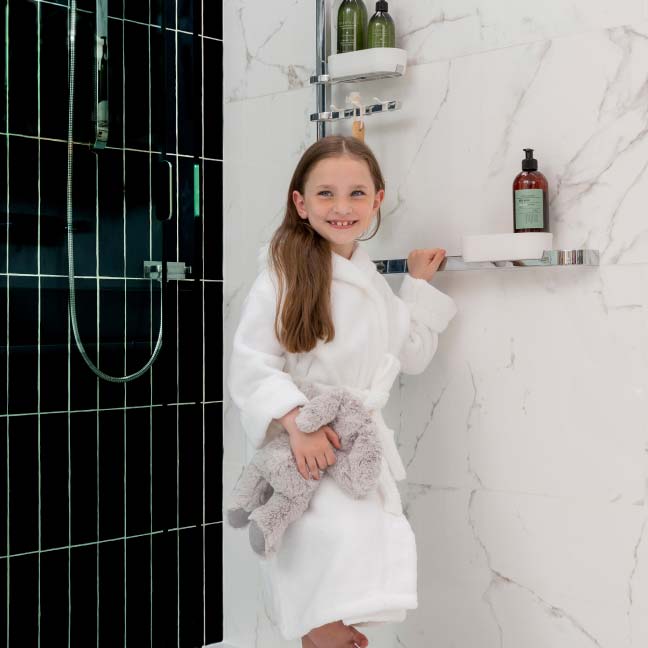 revo, the most stylish grab rail on the market
revo answers your call for a premium safety and storage rail to address the real needs of a growing and changing family. Configure revo to suit your family's present and future needs.